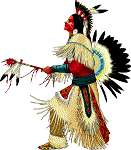 Giving Thanks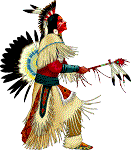 Great Spirit, Creator of all that we see, hear, smell, taste, and all that we touch.
Mother Earth, Make Ina, Womb of all beings, Provider of all our needs.
Keeper of the West, Home of the Thunder People,
place where Grandfather Sun sleeps at night.
Keeper of the North, Home of the Great White Giant, from where fresh breezes blow.
Keeper of the East, Land of the Rising Sun, Home to the Big Red Mountain.
Keeper of the South, Land that We always face, from where the Growing Warmth comes.
I pray to the Stone Peoples, the Green Peoples, the Winged Peoples,
I pray to the Four-legged Peoples, the Swimming Peoples, the Crawling Peoples, and to the Star Peoples.
I pray to all who give Us food, clothing, medicine, housing, and designs.
To the Ancestors of All The Peoples, I pray for their Help in Keeping Us in Balance and Teaching Us the ways of the Creator and Mother Earth.
To the Star Peoples, Grandfather Sun, Grandmother Moon, I give thanks for their lighting our way in times of darkness.
To All these Peoples, I give Thanks for all the Gifts and Help I get in My Life Each and Every Day.
For ALL These Reasons and for LIFE Itself,
I GIVE MY THANKS !!
Eagle's Wing Freeman ©1996