O'siyo
O'gina'lii
Welcome Friend
to My Award and Web Rings Page, I am happy and Honored to have received the awards and entered into the Rings. Most of them link to other interesting Pages. Please try the Links.

I am very proud of this AWARD and thank them...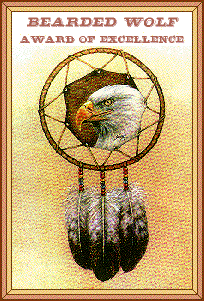 I humbly thank BEARDED WOLF for this AWARD ...

Please Link to the Banner above..